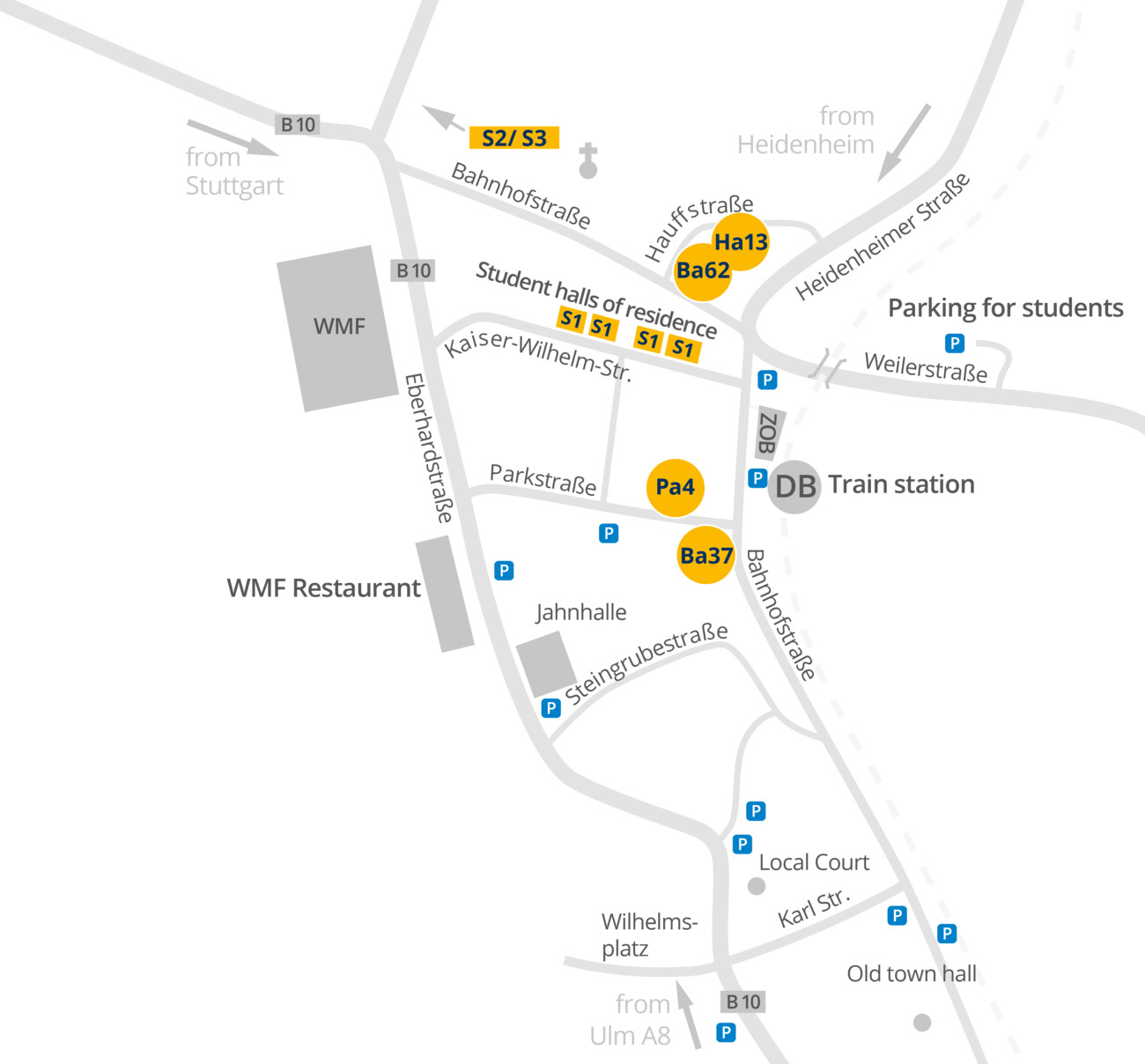 Students of the Geislingen campus have the possibility to use the canteen of an adjacent company named WMF. WMF is the manufacturer of renowned kitchen utensils.
You will get more information during the first week of studies because you need a student card to get inside the companies premises and to pay for the food.
For more information about the menue please see 
In Geislingen, you will find several opportunities for recreation and leisure time.
Swimming:
outdoor and indoor pool "Freibad in der Wölk", Schlachthausstr. 30.
opening hours: Wednesday - Sunday 8 am - 10 pm
Tennis:
Tennis Center, Heidenheimer Strasse 69
3 tennis courts, opening hours 9 am - 10 pm
Bowling:
Bowling Center, Heidenheimer Strasse 87
Movies: 
Gloria-Movie-Center, Steingrubestrasse 7
These are some of the opportunities Geislingen offers for leisure time. For more information go to http://www.geislingen.de/index.php?id=35. You will find interesting information about skiing, golf, minigolf, gliding etc. 
Cafés 
Geislingen has a nice pedestrian area in walking distance to the university. You will find many cafés and restaurants there.
Biergarten im Stadtpark right across university
Atelierlounge,  Karlstr. 3, Tel. 44458
Mangou im Schlachthof, Schlachthausstr. 22,  Tel. 306095
Maxime, Karlstr. 7, Tel. 984440
Ohne Ende, Haupstr. 134, Tel. 43316
Spitze, Schubartstr. 3, Tel. 984360
Unikat, Bahnhofstr. 41