Nuertingen-Geislingen University is the only University of Applied Sciences in Southern Germany that offers at its campus in Nuertingen the bachelor degree program Applied Economics. It leads to the degree Bachelor of Science (B.Sc.).
"Applying economics to enhance successful business activities" sums up the goal of this study program.
Characteristics of the degree program:
a praxis-oriented degree program with 6 study semesters and 1 internship
with an emphasis on economics, methods of empirical research, business administration and key qualifications
possibility to study abroad or do an internship abroad
choice of electives (in English) from the economics as well as business administration faculty
By studying applied economics, you are well-prepared for contemporary and future challenges in professional business life. It just takes six semesters at the university and one semester directly in the business world.
From the winter semester 2016/2017 on, students can optionally achieve the degree "International Econommics (B.Sc.)" if 50 % of the ECTS are done in a foreign language.
Degree:
Bachelor of Science (B.Sc.) or International Economics (B.Sc.)
Time to Degree:
7 semester with an integrated internship in the 5th semester
Application Deadline Full-Time Students:
Winter Semester: 15th July
Summer Semester: 15th January
Application
EXCHANGE STUDENTS:
Deadline for spring/summer term:
Nomination deadline: November 15th
Application deadline: December 1st
Deadline for fall/winter term:
Nomination deadline: June 15th
Application deadline: July 1st
Application
Language Requirements:
German, English
Campus:
Nuertingen
Accreditation:
AQAS
German Website:
www.hfwu.de/vwl
1. - 4. Semester:
Basic Course of Studies
5. Semester:
Internship
6. & 7. Semester:
Electives
Bachelor-Thesis
Semester 1
Principles of Economics
Fundamentals of Empirical Economic Research

Mathematics
Business Informatics

Accounting and Finance

Investment and Finance
Accounting

Academic Competences I

Self Management
Seminar in Economics I
English in Business and Economics
Semester 2
Microeconomics I
Statistical Methods
Management I

Business Process Management
Principles of Business Administration

Economics and Law

Institutional and Constitutional Economics
Private Law

Academic Competences II

Group Management (Seminar)
Seminar in Economics II
Intercultural Communications
Semester 3
Microeconomics II
Macroeconomics I
Data and Methods of Empirical Business Research
Marketing and Market Research
Economics and Politics

Theories of Economic Policy
Public Law

Academic Competences III
Semester 4
Money and Financial Markets

Money and Monetary Policy
Financial Markets

Macroeconomics II and International Economics
Empirical Analyses
Management Accounting and Human Resources
Economics and Sustainability

Introduction to Non-Profit-Economics and Management
Environmental Economics

Academic Competences IV

Project
Selected Topics in Business and Economics
Competition and State I and II
Financial Markets

International Financial Markets
Applied Analysis of International Financial Markets

International Economics

International Trade and Macroeconomics
Applied International Economics

Empirical Analysis I and II
Business Administration

two modules from the business administration programme
Semester 6
2 Elective Modules +
Economics and Philosophy
Governance of Economic Systems

Finance
Economic Change and Global Governance

Professional Competences III

Advanced Seminar in Economics
Selected Topics in Business and Economics
Semester 7
2 Elective Modules +
Governance of Economic Change

General Management
Change Management and Corporate Governance
+ Bachelor Thesis
+ Oral Exam
Besides the German degree Economics (B.Sc.), students can also opt for an international degree.
To achieve the degree "International Economics (B.Sc.)", students need to fulfill the following criteria:
50 % of the total ECTS need to be taken in a foreign language
at least one study abraod semester
internship abroad or with an international content
elective "International Economics" at HfWU
HfWU supports the students as follows:
extensive and flexible choice of study abroad possibilities
an optional "track" in English at the home university
an intensive preparation for the stay abroad
many foreign-language possibilities
lectures and presentations held by foreign guest professors
double degree possibility at selected partner universities
Classes in this degree program are primarily instructed in German, some classes are offered in English. For more information, please refer to the German site.
However, NGU offers a wide range of English taught classes to exchange students. For more information, please refer to our English Course List for exchange students.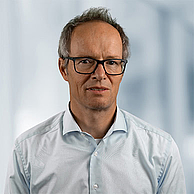 Professor an der Fakultät FAVM, Studiengang Volkswirtschaftslehre und Studiengang Zukunftsökonomie
Neckarsteige 6-10
72622 Nürtingen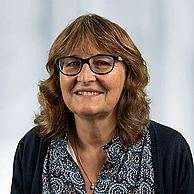 Assistentin Studiengang Volkswirtschaftslehre (B.Sc.) und Studiengang Zukunftsökonomie (B.Sc.) , Praktikantenamt Studiengang Volkswirtschaftslehre und Studiengang Zukunftsökonomie
Neckarsteige 6-10
72622 Nürtingen
Office hours:
nach Vereinbarung