Sustainable Product Management
This program will be offered until the end of the winter semester 2023/2024. However, applications are no longer possible/accepted.
Nuertingen-Geislingen University offers at its campus in Geislingen the innovative and praxis-oriented bachelor degree program Sustainable Product Management. It leads to the degree Bachelor of Arts (B.A.).
This unique program imparts business, legal and technical aspects of sustainable and product management. The interdisciplinary modules foster the students' network thinking what enables them to solve complex problems. They get a practice-oriented and scientifically based education for future key positions in the manufacturing industry.
Degree:
Bachelor of Arts (B.A.)
Application Deadline FULL-TIME STUDENTS:
Winter Semester: 15th July
Summer Semester: 15th January
EXCHANGE STUDENTS:
Deadline for spring/summer term:
Nomination deadline: November 15th
Application deadline: December 1st
Deadline for fall/winter term:
Nomination deadline: June 15th
Application deadline: July 1st
Language Requirements:
German, English
Accreditation:
AQAS
German Website:
www.hfwu.de/npm
1.-4. Semester:
Basic Course of Studies
5. Semester:
Internship
6. & 7. Semester:
Electives
Bachelor-Thesis
Elective 1: Sustainable Product Management
Module 1: Project and Seminar
Module 2: Sustainability in Business Strategies
Module 3: Sustainability in Product Development
Module 4: Sustainablility in Business Processes
Module 4: Cost Engineering and Value Management
Elective 2: Sustainable Management
Module 1: Project and Seminar
Module 2: Environmental Protection, Occupational Health and Safety
Module 2: Management Systems
Module 3: Communication and Society
Module 4: Companies and Environment
Module 5: Management
+ Bachelor - Thesis
Classes in this degree program are instructed in German. However, NGU offers a wide range of English taught classes to exchange students. For more information, please refer to our English Course List for exchange students. Assistenz Studiengänge Nachhaltiges Management, Energie- und Ressourcenmanagement und Nachhaltiges Produktmanagement
Parkstraße 4
73312 Geislingen
Office hours:
nach Terminvereinbarung per E-Mail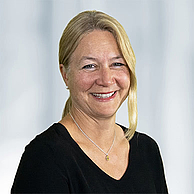 Sekretariat Studiengänge Nachhaltiges Management, Energie- und Ressourcenmanagement & Nachhaltiges Produktmanagement
Parkstraße 4
73312 Geislingen
Office hours:
Mo-Do 09:00-11:00 Uhr