Institute for International Research on Sustainable Management and Renewable Energy (ISR)
We are doing research in the area of sustainability and renewable energies and also include international aspects. Thereby we focus on sustainable management in different corporate functions, on compliance and governance, economic questions as well as on renewable energies, the current focus areas are marketing and acceptance. We work in interdisciplinary cooperation with other NGU institutes.
Here are some examples of our work:
As members of a University of Applied Sciences (HAW) we conduct applied research. We focus on topics which are of interest for us as well as for society at large and that have a clear potential for application in business. An international perspective and a solid empirical foundation are important to us. We are convinced of the power of collaboration and carry out our projects in cooperation with other universities, research institutes, companies, organizations and others. Overcoming the boundaries between disciplines for us is the basis of new findings. We welcome competition in research and participate in research programs of the federal and state governments. The link between research and teaching is important to us, so we integrate bachelor and master candidates into our research projects. In cooperation with several universities we also offer our scientific staff the possibility to graduate their PhD.
Job postings for research associates:
Currently none
Student assistants needed for the following topics:
Currently none
Bachelor theses:
Students can make their own topic suggestions for theses. However, topics are also offered. Currently, the following topics are offered: 
Please take notice of our information sheet (word document, in German only) about bachelor's and master's theses.
More detailed information about these postings can be obtained by klicking on the links above. If you are interested in any of the topics, please send a short email to arrange a meeting. 
copyright logo ISR (C) steffi-bartels@gmx.de
Prof. Dr. Carsten Herbes:
Herbes, C., (2021): Nachhaltiger Konsum. In: Genkova P. (Hrsg.) Handbuch Globale Kompetenz.

Springer, Wiesbaden,

https://doi.org/10.1007/978-3-658-30684-7_36-1

,

S. 1-18.

Herbes, C., Rilling, B. & Holstenkamp, L. (2021): Ready for new business models? Human and social capital in the management of renewable energy cooperatives in Germany, in: Energy Policy 156, 112417, doi.org/10.1016/j.enpol.2021.112417
Apfel, D., Haag, S. & Herbes, C. (2021): Research agendas on renewable energies in the Global South: A systematic literature review. In: Renewable and Sustainable Energy Reviews, Vol. 148, 111228, DOI: 10.1016/j.rser.2021, 16 Seiten.

Herbes, C., Rilling, B., Ringel, M. (2021):

Policy frameworks and voluntary markets for biomethane – How do different policies influence providers' product strategies ?

In: Energy Policy Volume 153, 112292

Herbes, C. (2021):

The Market for Bio-Based Packaging: Consumers' Perceptions and Preferences Regarding Bio-Based Packaging. In:

Sapuan, S.M., Ilyas, R.A. (Hrsg.):

Bio-Based Packaging: Material, Environmental and Economic Aspects, Chapter 26, John Wiley & Sons, Hoboken, ISBN: 978-1-119-38107-5, S. 453-466
Prof. Dr. Carsten Herbes:
Herbes, C.; Dahlin, J.; Kurz, P. (2020): Consumer Willingness To Pay for Proenvironmental Attributes of Biogas Digestate-Based Potting Soil. In: Sustainability 2020, 12 (16), 6405, doi.org/10.3390/su12166405, 19 Seiten
Blazejewski, S., Dittmer, F., Buhl, A., Barth, A.S. & Herbes, C. (2020): "That is Not What I Live For": How Lower-Level Green Employees Cope with Identity Tensions at Work. In: Sustainability 2020, 12 (14), 5778, DOI:

10.3390/su12145778

,  22 Seiten
Herbes, C. (2020): 4.13 Vermarktung von Gärprodukten außerhalb der Landwirtschaft – Teil einer Strategie für die Reduzierung des Nährstoffdrucks auf Gewässer. In: Fachagentur für Nachwachsende Rohstoffe e.V. (Hrsg.): Gewässerschutz mit Nachwachsenden Rohstoffen – Steigerung der Gewässerschutzleistung, Gülzow 2020, S. 75-78.
Herbes, C., Beuthner, C., & Ramme, I. (2020): How green is your packaging - A comparative international study of cues consumers use to recognize environmentally friendly packaging. International Journal of Consumer Studies 00: 1– 14
Herbes, C., Rilling, B., Mac Donalds, S., Boutin, N. & Bigerna, S. (2020): Are you voluntary markets effective in replacing state-led support for the expansion of renewables? – A comparative analysis of voluntary green electricity markets in the UK, Germany, France and Italy". Energy Policy 141, 111473
Herbes, C., Roth, U., Wulf, S., Dahlin, J. (2020): "Economic assessment of different biogas digestate processing technologies: A scenario-based analysis", in: Journal of Cleaner Production 255, 120282
Prof. Dr. Carsten Herbes:
Weinand, J.M., McKenna, R., Karner, K., Braun, L., & Herbes, C. (2019): Assessing the potential contribution of excess heat from biogas plants towards decarbonising residential heating. Journal of Cleaner Production, 238,117756.
Röhl, M., Roth, S., Schütz, W., Zehnsdorf, A., & Herbes, C. (2019). Biogas Production from Submerged Macrophytes? – A Case Study of Regional Biomass Potentials in Germany. Energy, Sustainability and Society, 9, 21.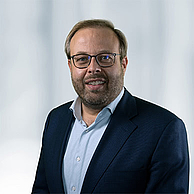 Sigmaringer Str. 25
72622 Nürtingen
Office hours:
nach Vereinbarung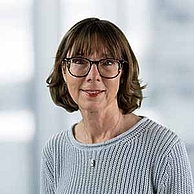 Direktorin für Internationale Hochschulangelegenheiten, Professorin für Marketing und Marktforschung // Director International Affairs / Professor of Marketing and Marketing Research
Sigmaringer Str. 25
72622 Nürtingen