Automotive and Mobility Management
Would you like to work for one of the big German or international players in the automotive industry? Or would you rather work for a renowned automotive supplier or a car dealer?
Nuertingen-Geislingen University offers at its campus in Geislingen the praxis-oriented and international recognised full-time master degree program which leads to the degree
Automotive and Mobility Management (M.Sc.)
Master of Science (M.Sc.)
Degree:
Master of Science (M.Sc)
Application Deadline FULL-TIME STUDENTS:
Admission Winter Semester: July 15th
Admission Summer Semester: January 15th
EXCHANGE STUDENTS:
Deadline for spring/summer term:
Nomination deadline: November 15th
Application deadline: December 1st
Deadline for fall/winter term:
Nomination deadline: June 15th
Application deadline: July 1st
Language Requirements:
German, English
Accreditation:
AQAS
German Website:
www.hfwu.de/aum
1. Semester:
Value Chain Management and General Management
2. Semester:
Automotive Management
3. Semester:
Case Studies and Master Thesis
I.1 Automotive Marketing I: Product and Price
I.2 Supply Chain Management in the Automotive and Mobility Industry
I.3 Development and Production Management
I.4 Scientific and Research Methods
I.5 Economic and Legal Management Competencies
II.1 Automotive Marketing II: Promotion and Band Management
II.2 Strategies in Automotive Distribution and Distribution
II.3 Retail and Aftersales Management
II.4 Innovation and Transformation Management
II.5 Management Methods and Techniques
III.1 Strategic Management at Supplier Level
III.2 Financial and Mobility Services
III.3 Master Thesis
Classes in this degree program are instructed in German. For more information, please refer to the German site. However, NGU offers a wide range of English taught classes to exchange students. For more information, please refer to our English Course List for exchange students.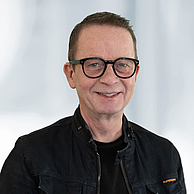 Studiendekan Studiengänge: Automotive and Mobility Business & Automotive and Mobility Management
Parkstraße 4
73312 Geislingen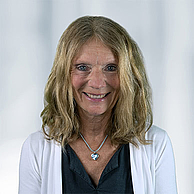 Assistenz Studiengänge Automobilwirtschaft: Automotive and Mobility Business & Automotive and Mobility Management
Parkstraße 4
73312 Geislingen
Office hours:
Mo, Di, Do 09:00-11:30 Uhr, Mi 13:30-15:30 Uhr