The full-time master degree program Controlling is offered at the Nuertingen campus and leads to the degree Master of Arts (M.A.).
Together with the upper management, graduates of this degree program take over responsibility for the success of the enterprise. They make sure that the company works successfully but also fullfills the expectations of the stake holders at the same time. They shape the future of the enterprise, are esteemed advisors of the management and experts in business questions.
The master degree program Controlling aims to bring forward successful graduates that carry out their profession with success and social responsibility.
Degree:
Master of Arts (M.A.)
This master degree program is NEW and STARTS to the winter semester 2015/2016.
Application Deadline FULL-TIME STUDENTS:
Admission Winter Semester: July 15th
EXCHANGE STUDENTS:
Deadline for spring/summer term:
Nomination deadline: November 15th
Application deadline: December 1st
Deadline for fall/winter term:
Nomination deadline: June 15th
Application deadline: July 1s
Language Requirements:
German, English (10 %)
Accreditation:
AQAS
German Website:
www.hfwu.de/con
1. - 3. Semester:
Study semester (see curriculum)
+ Master Thesis (incl. Master Colloquium)
+ Oral Examination
I.1 Business Management
I.1.1 Business Simulation
I.1.2 Management
I.2 Knowledge Management
I.2.1 Basics of Knowledge Management
I.2.2 Controlling Software
I.3 Financial Accounting
I.3.1 IFRS Accounting
I.3.2 Investment Controlling
I.4 Management Accounting
I.4.1 Traditional Accounting
I.4.2 Modern Accounting
I.5 Seminar I: Functional Controlling
II.1 Communication Mangement
II.1.1 Communication and Moderation
II.1.2 Written Communication
II.2 Corporate Strategy and Planning
II.2.1 Corporate Planning wich Excel (in English)
II.2.2 Value Based Strategy
II.3 Complexity and Sustainability
II.3.1 Complexity Management
II.3.2 Sustainability Controlling
II.4 Corporate Governance
II.4.1 Corporate Governance
II.4.2 Risk Management
II.5 Seminar II: Research Methods
III.1 Project Management
III.1.1 Project Management Simulation Game
III.1.2 Project Management Certificate
III.2 Global Business
III.2.1 Intercultural Management (in English)
III.2.2 Economics
III.3 Master Thesis
III.4 Oral Exam
Classes in this degree program are instructed in German. For more information, please refer to the German site. However, NGU offers a wide range of English taught classes to exchange students. For more information, please refer to our English Course List for exchange students.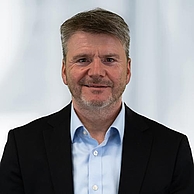 Studiendekan Controlling, Professor FBF
Sigmaringer Str. 25
72622 Nürtingen
Office hours:
Mo 13:00-14:00 Uhr (außerhalb der Vorlesungszeit nur nach Vereinbarung) Koordinatorin Master-Studiengang Controlling
Sigmaringer Str. 25
72622 Nürtingen