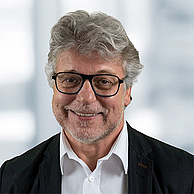 Prodekan FWR, Studiendekan Unternehmensführung (M.Sc.), Professor Studiengang Automobilwirtschaft, Professor für Wirtschaftspsychologie
Parkstraße 4
73312 Geislingen
The full-time master degree program Leadership is offered at the Geislingen campus and leads to the degree Master of Science (M.Sc.).
Intensive competition in a global market and different consumer needs have changed dramatically the business conditions for companies and public organizations. On the basis of a first business degree, this postgraduate course offers a qualified education for management tasks in the middle und upper management, business consultancy and executive board.
Degree:
Master of Science (M.Sc.)
Application Deadline FULL-TIME STUDENTS:
Admission Winter Semester: July 15th
Admission Summer Semester: January 15th
EXCHANGE STUDENTS:
Deadline for spring/summer term:
Nomination deadline: November 15th
Application deadline: December 1st
Deadline for fall/winter term:
Nomination deadline: June 15th
Application deadline: July 1st
Language Requirements:
German, English
Accreditation:
AQAS
German Website:
www.hfwu.de/uf
1. + 2. Semester:
Strategic Leadership
3. Semester:
Controlling Complex Systems
1.1 Strategic Leadership
1.2 Planning and Controlling Systems
1.3 Quality Management, Managementreview, Corporate Merger
1.4 Company Change
1.5 International Accounting Procedures
2.1 Leadership
2.2 Communication
2.3 Controlling Complex Systems I
2.4 Controlling Complex Systems II
3.1 Scientific Work and Empirical Research
3.2 Macroeconomics
3.3 Law
4. Master Thesis
Classes in this degree program are instructed in German. For more information, please refer to the German site. However, NGU offers a wide range of English taught classes to exchange students. For more information, please refer to our English Course List for exchange students.