The full-time master degree program Organizational Design is offered on the Nuertingen campus and leads to the degree Master of Arts (M.A.).
Master Organizational Design - Fit for the networked working world of tomorrow
How do you design an organization that can act quickly and flexibly in an unpredictable future?
How do you ensure that existing potential is utilized and, beyond that, synergetically networked across all levels and structures of an organization?
How do you ensure that forward-looking ideas are found, put into concrete terms and, above all, implemented in an organization despite time and competitive pressure?
In short: How should companies be designed today in order to stay ahead in a complex, dynamic environment?
The Master Organizational Design gives its students answers to these questions.
By teaching new views and approaches, as well as appropriate management techniques, students of the Master of Organizational Design gain a fundamental understanding of their future role in the working world 4.0. Through intensive project work, design approaches are jointly developed and tested in practice.
Degree:
Master of Arts (M.A.)
Application Deadline FULL-TIME STUDENTS:
Program starts each year in the spring/summer term
Application deadline spring/summer term: January 15th
Language Requirements:
German
Accreditation:
AQAS
German Website:
www.hfwu.de/od
Semester 1
Introduction to Organizational Design
Mindset Development I
Digital Networking I
Organizational Structure I
Methodic Competencies
Semester 2
Mindset Development II
Digital Networking II
Organizational Structure II
Scientific Research Methods
Semester 3
Master Thesis
Oral Exam
Classes in this degree program are instructed in German. For more information, please refer to the German site. However, NGU offers a wide range of English taught classes to exchange students. For more information, please refer to our English Course List for exchange students.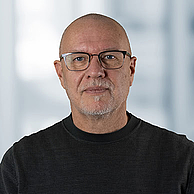 Professor Studiengang Betriebswirtschaftslehre / Studiendekan Masterstudiengang Organisationsdesign / Leiter berufsbegleitendes Masterprogramm MBA Transformation & Management
Sigmaringer Str. 25
72622 Nürtingen
Office hours:
nach Vereinbarung