On March 1st 2016, the Hochschule für Kunsttherapie Nuertingen (HKT) merged with Nuertingen-Geislingen University (HfWU).
Since then, Nuertingen-Geislingen University offers at its campus in Nuertingen the innovative and internationally recognised master degree program Art Therapy. It leads to the degree Master of Arts (M.A.).
Our consecutive master's degree course is an application-oriented follow-up from the first professional qualification and results in an artistic and academic double qualification for professional practice in many settings.
The course contains practical projects which students carry out on their own initiative. It can be seen as a central area of learning and is embedded in a research workshop where students learn to implement their practical project in a methodical manner and to evaluate it.
Further information can be found on the German Website.
Degree:
Master of Arts (M.A.)
Time to Degree:
3 semester
Campus:
Nuertingen
Application EXCHANGE STUDENTS:
Deadline for spring/summer term:
Nomination deadline: November 15th
Application deadline: December 1st
Deadline for fall/winter term:
Nomination deadline: June 15th
Application deadline: July 1st
Application
Language Requirements:
German, English
Accreditation:
AQAS
German Website:
www.hfwu.de/ktm
Application Full-Time Students
Admission only to the winter semester.
Application deadline: July 30th
The applications for full-time students are processed by uni-assist e.V.. You have to apply online via the uni-assist portal and you have to print the forms, sign and send them to Nuertingen-Geislilngen University.
You will find all necessary information under "application" on our website.
Important: If you have finished your first degree at a College of Art, please hand in a
Portfolio of your artworks
at
Hochschule fuer Wirtschaft und Umwelt Nuertingen-Geislngen
Hochschulstudiengänge Künstlerische Therapien
Herrn Prof. Tobias Loemke
Sigmaringer Str. 15/2
72622 Nürtingen
Course structure:
Course focus: Integration of practice with accompanying research
Course focus: Art therapy practice
Practical project / research workshop
Course focus: Integration of practice with accompanying research
Artistic review and aestetic research
Qualitative and quantitative research methods
Process evaluation and quality control
Diagnostics and treatment planning
Course focus: Art therapy practice
Art therapy in interdisciplinary contexts and complex systems
Current and multicultural concepts of health and illnesses, norm and deviation
Professional ethics
Classes in this degree program are instructed in German. For more information please turn to the German site.
However, NGU offers a wide range of English taught classes to exchange students. For more information, please refer to our English Course List for exchange students.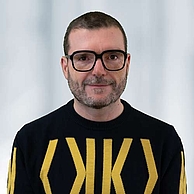 Dekan FUGT, Professor für Kunst und Kunstpädagogik
Schelmenwasen 4
72622 Nürtingen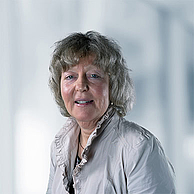 Mitarbeiterin Prüfungsamt
Schelmenwasen 4-8
72622 Nürtingen
Office hours:
Mo, Di 08:00–13:00 Uhr, Do 08:00–14:00 Uhr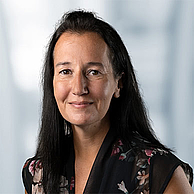 Mitarbeiterin FUGT - Noten- und Prüfungsverwaltung, Praktikantenamt für den Bereich Kunst- und Theatertherapie
Sigmaringer Str. 15/2
72622 Nürtingen
Office hours:
Di und Do 08:30-12:30 Uhr