Sustainable Food and Agriculture Business
The full-time master degree program Sustainable Food and Agriculture Business is offered on the Nuertingen campus and leads to the degree of Master of Science (M.Sc.).
Security of the global food chain, climate change, the ethical treatment of animals, environmental protection, sustainable food production, bio-based resources and energy are all issues faced by companies in the food and agriculture business sector today.
Highly-qualified experts who can work to solve these complex issues are in high demand. This study program works closely with companies and organizations in the agriculture business industry as well as regional, national and international research institutes to ensure practically-oriented learning.
Degree:
Master of Science (M.Sc.)
Application Deadline FULL-TIME STUDENTS:
Deadline for spring/summer term: February 1st
Deadline for fall/winter term: August 1st
Language Requirements:
German
Accreditation:
AQAS
German Website:
www.hfwu.de/nae
Semester 1
Environment and Food
Applied Research Methods
Bio Economy
Environment & Quality Management
International Food & Agriculture Business
Semester 2
Corporate Research
Innovation in Food & Agriculture Business
Research Project
Elective Module 1
Semester 3
Elective Module 2
Master Thesis
Electives:
Applied Controlling, Corporate Social Responsibility and Sustainability, Information Systems in Agribusiness, Methods of Sustainability Measurement and Valuation, Social Agriculture, Knowledge Transfer and Consulting, modules from other NGU master programs and from partner universities.
Classes in this degree program are instructed in German. For more information, please refer to the German site. However, NGU offers a wide range of English taught classes to exchange students. For more information, please refer to our English Course List for exchange students. Studiendekan Nachhaltige Agrar- und Ernährungswirtschaft
Neckarsteige 6-10
72622 Nürtingen Assistentin Studiengänge Agrarwirtschaft (B.Sc.), Pferdewirtschaft (B.Sc.), Nachhaltige Agrar- und Ernährungswirtschaft (M.Sc.), Praktikantenamt Agrarwirtschaft, Pferdewirtschaft und Nachhaltige Agrar- und Ernährungswirtschaft
Neckarsteige 6-10
72622 Nürtingen
Office hours:
08:00-12:30 Uhr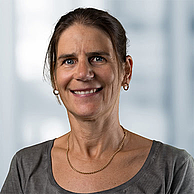 Assistentin Studiengänge Agrarwirtschaft (B.Sc.), Pferdewirtschaft (B.Sc.), Nachhaltige Agrar- und Ernährungswirtschaft (M.Sc.), Praktikantenamt Agrarwirtschaft, Pferdewirtschaft und Nachhaltige Agrar- und Ernährungswirtschaft
Neckarsteige 6-10
72622 Nürtingen
Office hours:
8.00 - 12.00h