Nürtingen-Geislingen University offers at its campus in Nürtingen the profound and praxis-oriented bachelor degree program Agriculture. It leads to the degree Bachelor of Science (B.Sc.).
Agriculture is in the center of the global challenges and at the same time important for the economic and social development in our regional environment.
Securing the supply of mankind with high-quality food, climate change, the protection of animals and the environment, the development of rural areas, sustainable development of enterprises etc. are some of the topics the students of the degree program Agriculture will be taught.
Furthermore, the degree program is characterized by:
Professors and lecturers with practical experience
Assignments and projects in small teams
Direct contact to professors and lecturers
Labs and experimental gardens close-by
Cooperation with enterprises, regional offices and associations
Degree:
Bachelor of Science (B.Sc.)
Application Deadline FULL-TIME STUDENTS:
Admission only to the Winter Semester: 15th July
EXCHANGE STUDENTS:
Deadline for spring/summer term:
Nomination deadline: November 15th
Application deadline: December 1st
Deadline for fall/winter term:
Nomination deadline: June 15th
Application deadline: July 1st
Application
Language Requirements:
German
Accreditation:
AQAS
German Website:
www.hfwu.de/aw
1. - 3. Semester:
Basic Course of Studies
4. Semester:
Internship
5. - 7. Semester:
Electives
+ Bachelor-Thesis
Semester 1
Biological Basics

Genetics
Biology of plants

Soil Science and Chemistry
Basics in Animal Science

General Ethology and Animal Protection
Anatomy

Introduction to Economy

General Agricultural Business Studies
Financial Accounting

Financial Accounting and Statistics
Mathematics and Physics
Semester 2
Basics in Plant Production

Ecology
Plant Production I

Animal Nutrition

Animal Nutrition I
Grassland Management
Pasture Management

Animal husbandry
Plant Nutrition and Herbology
Phytomedicine and Plant Breeding
Optional module 1
Semester 3
Methods
Controlling
Basics of Agricultural Technology
Animal Health and Breeding
Technics in Indoor Farming
Economy of Production
Semester 4
Internship
Semester 5
Markets and Agricultural Trade
Project Management and Self-Management
Capital and Law
Applied Ecology

Agroecology
Organic Farming

Animal nutrition and breedingII
Optional module 2
Semester 6
Project Module
Marketing
Crop Production and Agricultural Technology
Phytomedicine and Veterinary Medicine
Outdoor Farming
Optional module 3
Semester 7
Agricultural and Environmental Policy
Leadership and Entrepreneurship
Optional module 4
Bachelor Thesis and Defence
Elective Module 1:
Agricultural Tutorial
Tutorial in Animal Nutrition and Animal husbandry / Ethology
Tutorial in Crop Production and Agricultural Regions
Elective Modules 2 - 4: Economy
Valuation Teachings
Farm Communities and International Agriculture
Marketing and Accounting
Entrepreneurship
Elective Modules 2 - 4: Animal Husbandry
Quality Grading of Animal Products
Herd Management
Organic Farming and Nature Conservation
Agricultural Construction Engineering and Special Livestock Husbandry
Animal Nutrition and specific Animal Species
Elective Modules 2 - 4: Plant Production
Precision Farming
Plant Breeding
Pomiculture and Vegetable Gardening
Renewable Raw Materials and Energy
Biotechnology and Applied Research
Elective Modules 2 - 4: Agribusiness
Classes in this degree program are instructed in German. For more information, please refer to the German site. However, NGU offers a wide range of English taught classes to exchange students. For more information, please refer to our English Course List for exchange students. Studiendekan Agrarwirtschaft, Professor für Landwirtschaftliche Betriebslehre
Neckarsteige 6-10
72622 Nürtingen Assistentin Studiengänge Agrarwirtschaft (B.Sc.), Pferdewirtschaft (B.Sc.), Nachhaltige Agrar- und Ernährungswirtschaft (M.Sc.), Praktikantenamt Agrarwirtschaft, Pferdewirtschaft und Nachhaltige Agrar- und Ernährungswirtschaft
Neckarsteige 6-10
72622 Nürtingen
Office hours:
08:00-12:30 Uhr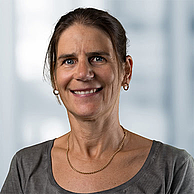 Assistentin Studiengänge Agrarwirtschaft (B.Sc.), Pferdewirtschaft (B.Sc.), Nachhaltige Agrar- und Ernährungswirtschaft (M.Sc.), Praktikantenamt Agrarwirtschaft, Pferdewirtschaft und Nachhaltige Agrar- und Ernährungswirtschaft
Neckarsteige 6-10
72622 Nürtingen
Office hours:
8.00 - 12.00h