Nuertingen-Geislingen University offers at its campus in Nuertingen the degree program Equine Management. It leads to the degree Bachelor of Science (B.Sc.).
HfWU and it's degree program Equine Management work in close cooperation with renowned institutions such as the centre of excellence of horse breeding and horse keeping in Marbach, the Marbach Stud and Fink Planning Agency in Aufkirchen. First hand experience, practical presentations and demonstrations in combination with scientific lectures characterize this degree program. Lecturers from the sports and breeding business share their practical experience.
The study program is characterized by:
practical and hands on lectures
ŽProfessors and lecturers with long lasting business experience
Assignments and project work in small teams
Ž2 experimental facilities close by
ŽResearch projects
Cooperation with the Marbach Stud Marbach in Lehre und Forschung
ŽClose cooperation with the center of competence of horse breeding and horse keeping in Marbach
Cooperation with nationwide facilities and organizations in of horse breeding, horse keeping and horseracing
ŽInternational cooperations
Degree:
Bachelor of Science (B.Sc.)
Application Deadline FULL-TIME STUDENTS:
Admission only to the Winter Semester: 15th July
EXCHANGE STUDENTS:
Deadline for spring/summer term:
Nomination deadline: November 15th
Application deadline: December 1st
Deadline for fall/winter term:
Nomination deadline: June 15th
Application deadline: July 1st
Language Requirements:
German
Accreditation:
AQAS
German Website:
www.hfwu.de/pw
1.-3. Semester:
Basic Course of Studies
4. Semester:
Internship
5. -7. Semester:
Electives
Bachelor-Thesis
Semester 1
Biological Basics

Genetics
Biology of Plants

Basics in Equine Management and Equitation
Basics in Animal Science

General Ethology and Animal Protection

Introduction to Economy

General Agricultural Business Studies
Financial Accounting

Financial Accounting and Statistics
Mathematics and Physics
Semester 2
Basics in Plant Production
Animal Nutrition

Animal Nutrition
Grassland Management
Pasture Management

Ethology and Animal Husbandry
Equestrian Training / Training of Horsemen
Horse Breeding
Semester 3
Methods
Controlling
Basics in Technology
Animal Health and Horse Nutrition
Training of Horses
Horse Breeding and Hunbandry II
Semester 4
Internship
Semester 5
Markets and Agricultural Trade
Project Management and Business Organisation
Agricultural Policy and Investment
Empirical Methods and Empirical Social Research
Horse Nutrition and Health
Elective Module I
Semester 6
Project Module
Marketing
Equine Business

Taxes
International Markets

Competency Development
Economics in Horsekeeping
Elective Module II
Semester 7
Marketing and Law in Equine Management
Leadership and Entrepreneurship
Elective Module III
+ Bachelor Thesis
+ Colloquium
Elective Modules:
Economics of Horse Husbandry Techology
Performance Diagnostics and Therapy
Contemporary Issues and Media
Promotion and Moderation
Classes in this degree program are instructed in German. For more information, please refer to the German site. However, NGU offers a wide range of English taught classes to exchange students. For more information, please refer to our English Course List for exchange students.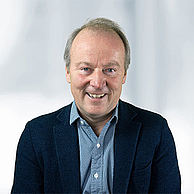 Prodekan FAVM, Studiendekan Pferdewirtschaft, Leiter des Lehr- und Versuchsgutes Jungborn und Prodekan der Fakultät AVM
Neckarsteige 6-10
72622 Nürtingen Assistentin Studiengänge Agrarwirtschaft (B.Sc.), Pferdewirtschaft (B.Sc.), Nachhaltige Agrar- und Ernährungswirtschaft (M.Sc.), Praktikantenamt Agrarwirtschaft, Pferdewirtschaft und Nachhaltige Agrar- und Ernährungswirtschaft
Neckarsteige 6-10
72622 Nürtingen
Office hours:
08:00-12:30 Uhr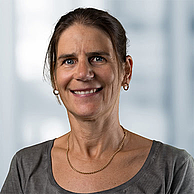 Assistentin Studiengänge Agrarwirtschaft (B.Sc.), Pferdewirtschaft (B.Sc.), Nachhaltige Agrar- und Ernährungswirtschaft (M.Sc.), Praktikantenamt Agrarwirtschaft, Pferdewirtschaft und Nachhaltige Agrar- und Ernährungswirtschaft
Neckarsteige 6-10
72622 Nürtingen
Office hours:
8.00 - 12.00h