Nuertingen-Geislingen University offers at its campus in Nuertingen the innovative and internationally recognised bachelor degree program Business Administration. It leads to the degree Bachelor of Science (B.Sc.).
Business Administration graduates are well-prepared for everyday challenges and a successful career in companies of all sizes and industries world-wide through a broad academic education within their first four semesters.
Individual career goals and personal preferences are easily met by selecting a constellation of in-depth elective courses in the fields of
Marketing
Integrated Management
Financial Controlling / Corporate Finance
Financial Services
Production / Trade / Logistics
Tax Advice / Auditing
International Business and Management
Autonomous modules
Further Characteristics
international orientation
several subjects are taught in English
integrated stay abroad with double degree possibility
possibility to gain a HfWU degree in "International Business Administration"
Degree:
Bachelor of Science (B.Sc.)
Time to Degree:
7 semester
Application Deadline FULL-TIME STUDENTS:
Winter Semester: 15th July
Summer Semester: 15th January
Application
EXCHANGE STUDENTS:
Deadline for spring/summer term:
Nomination deadline: November 15th
Application deadline: December 1st
Deadline for fall/winter term:
Nomination deadline: June 15th
Application deadline: July 1st
Campus:
Nuertingen
Language Requirements:
German, English
Accreditation:
AQAS
German Website:
www.hfwu.de/bw
The degree program Business Administration has a modular structure. Each module is assessed in ECTS according to the European Credit Transfer System. After successful completion of the bachelor degree programme Business Administration incl. thesis, students have achieved 210 ECTS.
1. - 4. Semester:
Basic Course of Studies
(Management, Business Administration, Law, Economics)
5. Semester:
Internship
6. & 7. Semester:
Electives
Bachelor-Thesis
Semester 1
Business Administration Introduction

Introduction to BA
Business Game
Press-Review

Management I: Sustainability

Sustainability
Corporate Responsibility

Basic Methods I

Methods of Scientific Working
Presentation Techniques

Financial Accounting Lecture + Excercises
Information Technology

Basics Information (Technology, Database)
Databases (Lecture + Excercises)

Economics I

Mathematics in Economics
Microeconomics
Case Studies in Microeconomics

Commercial Law I

Commercial Law: Legal Transaction
Exercises in Commercial Law I
Semester 2
Basic Methods II
Empirical Methods I

Descriptive Statistics and Basic Principles of Stochastics

Procurement and Production
Economics II

Economic Theory and Politics
Monetary Economics
Case Studies in Macroeconomics

Management Accounting

Full Cost Accounting
Direct Costing (Lecture + Excercises)

Commercial Law II

Law in Procurement and Production

Business IT-Systems

Modelling of IT-Systems
IT-Systems Applications
Semester 3
Management II: Finance and Controlling

Financial Mathematics
Investments
Finance
Controlling
Lecture in Finance

Management III: Organisation

Organisation
Project Management and Organisational Behaviour

Basics HR-Management

HR-Management Lecture
HR-Management Excercise
Labour Law

Empirical Methods II

Stochastic and Statistical Sampling

Basic Methods III
Semester 4
Management IV: Strategy and Leadership

Lecture Strategy and Leadership
Management Simulation – Game

Commercial Law III
Business Taxation

Company Taxation
Tax Planning

Marketing

Introduction to Marketing
Online Marketing
Cases in Marketing

Operations Research
Semester 6 & 7
Elective Majors and Additional elective courses
Majors:
Major Marketing:

Branding
Online-Marketing
Sales Management
International Marketing Research
International Marketing Project
Marketing Management
Management of Co-Operations


Major Integrated Management:

Systemic Human Resource Management I
Systemic Human Resource Management II
Sustainable Leadership
Innovation and Ecology
Corporate Compliance
International Aspects of Sustainability
Conflict Management
Major Financial Controlling / Corporate Finance:

Management Accounting
Risk Management, Planning and Reporting
Mergers and Acquisitions
Business Finance
International Financial Markets
International Trade and Finance
Major Financial Services:

Investment Analysis and Management
Quantitative Finance
Securities Management I
Securities Management II
Asset Class Real Estate
Financial Services
Applied Analysis of International Financial Markets


Major Production / Trade / Logistics:

Materials Management and Logistics
Flow of Materials
Logistics Management
Supply Chain Management
Trade Management
Management of Co-Operations


Major Tax Advice / Auditing:

Financial Reporting I
Financial Reporting II
Tax Accountancy I
Tax Accountancy II
Financial Auditing I
Financial Auditing II


Major International Business and Management:

Intercultural Management
International Trade and Finance
Strategic Management in an international Context
International Marketing Research
International Marketing Project
International Human Resources Management
International Aspects of Sustainability
Autonomous Modules
Business Informatics
Social Project Management
Practice Project Management
Autonomous Projects from other Study Programmes
Economics I
Economics II
Automotive Business I
Automotive Business II
The possibility to gain a degree in "International Business Administration" or to achieve a Double Degree at one of our partner universities completes the program.
Degree "International Business Administration"
Study abroad in semester 3 + 4 at one of our partner universities
Internship abroad or in an internationally operating company
Elective "International Business and Management" at HfWU (taught in English)
Bachelor thesis in English with international topic
Double Degree
Students of this program have the possibility to achieve a double degree at selected partner universities through an integrated academic year abroad.
Classes in this degree program are primarily instructed in German, some classes are offered in English. For more information, please refer to the German site.
However, NGU offers a wide range of English taught classes to exchange students. For more information, please refer to our English Course List for exchange students.
Sustainability as Key Aspect
The B.Sc. Business Administration offers "sustainability" as a new key aspect as it is very important for us to contribute to the sustainable development of organizations and society.
Since the winter semester 2012/2013, the degree program Business Administration has offered the topic Sustainability to its students from the very beginning of their studies. The topics ethos, moral and ethics are part of the curriculum. A couple of "additional ethic courses" aren't offered, but all the hard core business subjects are taught in the context of the sustainable economic management.
The students of the degree program Business Administration are supposed to deal with the questions of the economical, ecological and the central sustainability in every semester and are qualified practically for their future tasks in the business world.
You want to learn more?
You will find more information in the Module Handbook (Curriculum) or feel free to contact us. Studiendekan BW, Professor FBF
Sigmaringer Str. 25
72622 Nürtingen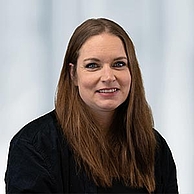 Fakultätsmitarbeiterin FBF, Mitarbeiterin Kompetenzzentrum Lehre
Sigmaringer Str. 25
72622 Nürtingen
Office hours:
nach Vereinbarung