Nuertingen-Geislingen University offers at its campus in Nuertingen the praxis-oriented and internationally recognised bachelor degree program Landscape Architecture. It leads to the degree Bachelor of Engineering (B.Eng.).
To plan, design and build open spaces in cities and in the countryside is the objective of landscape architecture. It involves
creativity
analytical thinking
spatial sense
graphic talent
an understanding for technology and science
ability to work in a team
Applicants should have these key qualifications. Step by step, these skills will be developed individually. Depending on your strength, you can concentrate on planning or building. The degree program is very practice-oriented and offers many opportunities to visit architectural projects either in Germany or abroad such as historical garden, parks and public open spaces.
This bachelor program teaches main competences to develop and realize open space projects from the first sketch till the completion - from brick to plant.
Degree:
Bachelor of Engineering (B.Eng.)
Duration of Studies:
8 semesters incl. internship
Application Deadline FULL-TIME STUDENTS:
Winter Semester: 15th July
EXCHANGE STUDENTS:
Deadline for spring/summer term:
Nomination deadline: November 15th
Application deadline: December 1st
Deadline for fall/winter term:
Nomination deadline: June 15th
Application deadline: July 1st
Language Requirements:
German
Accreditation:
AQAS
German Website:
www.hfwu.de/la
1. - 3. Semester:
Basic Course of Studies
4. Semester:
Elective LAE (planning and designing) or LAB (planning and building)
5. Semester:
Internship
6. - 8. Semester:
Electives LAE or LAB
+ Bachelor Thesis
Internship or semester abroad possible
Semester 1
History of Building- and Gardening
Methodology and Basics of Designing
Building Construction I
Planning of Vegetation I – Basics of Presentation; CAD Presentation
Introduction into Designing
Semester 2
Morphology of Landscape Architecture
Basics of Planning
Building Construction II
Planning of Vegetation II
Designing of gardens
Semester 3
Typology of Free Space Planning
Building Construction III
Basics of Implementation Planning
Planning of Vegetation and Vegetation techniques I
Designing for specific User Groups
Semester 4
Basics of Sustainable Planning
Business Administration
Urban Design
Building Construction IV
Presentation I
Designing in the Free Space
Semester 6
Landscape Planning
International Projects
Building Process I
Building Material Science and Quality Assurance
Complex Design Assignments
Semester 7
Preservations of Gardening Memorials
Seminar in Landscape Architecture
Building Process II
Free Space Management
Visualization II
Implementation Planning
Workshop integrated Planning
Planning of Vegetation and Vegetation techniques II
Presentation II
+ Bachelor - Thesis (Planning and Designing)
Classes in this degree program are instructed in German. For more information, please refer to the German site. However, NGU offers a wide range of English taught classes to exchange students. For more information, please refer to our English Course List for exchange students.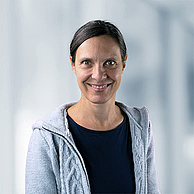 Prodekanin FUGT, Studiendekanin Bachelorstudiengang Landschaftsarchitektur, Professorin für Objektplanung
Stellv. Direktorin Institut für Stadt und Immobilie (ISI)
Gründungsbotschafterin Zukunft.Gründen (ZuG)
Stellv. Institutsleiterin der Akademie für Landschaftsbau und Vegetationsplanung (avela)
Schelmenwasen 4-8
72622 Nürtingen
Office hours:
nach Vereinbarung