On March 1st 2016, the Hochschule für Kunsttherapie Nuertingen (HKT) merged with Nuertingen-Geislingen University (HfWU).
Since then, Nuertingen-Geislingen University offers at its campus in Nuertingen the innovative and internationally recognised bachelor degree program Drama Therapy. It leads to the degree Bachelor of Arts (B.A.).
The degree course is application-oriented with emphasis on both drama and scientifically based therapy training using psychodynamic principles. The course prepares for drama therapy practice in many social, clinical and pedagogical areas of work.
During the entire course, particular emphasis is placed on linking theory and practice and up-to-date scientific findings. In addition to teaching drama and drama therapy, the course focuses on fostering social skills and personal development.
The course includes a supervised internship (5th semester) at a recognised institution of the student's choice in Germany or abroad.
Further information can be found on the German website of HKT.
Degree:
Bachelor of Arts (B.A.)
Application EXCHANGE STUDENTS:
Deadline for spring/summer term:
Nomination deadline: November 15th
Application deadline: December 1st
Deadline for fall/winter term:
Nomination deadline: June 15th
Application deadline: July 1st
Language Requirements:
German and English
Accreditation:
AQAS
German Website:
www.hfwu.de/ttb
Application full-time students
Admission only to the winter semester.
Application Deadline: July 15th
For the applications in the bachelor degree program Drama Therapy there are fixed criteria and a two-stage selection process.
Step 1 - Handing in Application Documents:
The applications for full-time students are processed online by hochschulstart.de. At the end of the online application process you have to print the forms, sign and send them to NGU. You will find all necessary information under "application" on our website.
A 3-months internship or work experience in the social sector is also compulsory before the start of your studies.
Step 2 - Additional Documents:
Please hand in
Review of a ply or particular fim you watched (max. 2000 characters)
Short summary of your own theatre of art biography (max. 2000 characters)
directly by regular mail or in person at:
Hochschule fuer Wirtschaft und Umwelt Nuertingen-Geislingen
Hochschulstudiengänge Künstlerische Therapien
Pruefungsamt des Studiengangs Theatertherapie
Sigmaringer Str. 15/2
72622 Nürtingen
Course contents drama therapy:
Drama therapy in clinical and pedagogical contexts
Drama therapy theory and target-oriented methodology
Basic principles of psychodynamics and developmental psychology
Psychotherapeutical conduct and communication
Scientific research, documentation and evaluation
Course contents professional practice:
Ethical and professional framework
Legal and job-specific parameters
Drama therapy in an interdisciplinary and international context
Project work
Job application training
Individual artistic training
International art & drama history / positions in contemporary art
Theories of dramatic art, stage direction and cinematics
Creative theories
Students are taught in small groups. There is a maximum of 60 participants, 18 participants at seminars and 9 participants at artistic training.
The course is divided up into compulsory and non-compulsory seminars.
Classes in this degree program are instructed in German. For more information, please refer to the German site. However, NGU offers a wide range of English taught classes to exchange students. For more information, please refer to our English Course List for exchange students.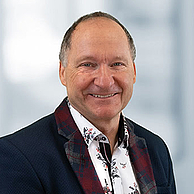 Studiendekan des Studiengangs Theatertherapie B.A., Senatsbeauftragter für Ethik
Schelmenwasen 4-8
72622 Nürtingen
Office hours:
nach Vereinbarung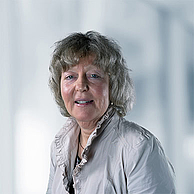 Mitarbeiterin Prüfungsamt
Schelmenwasen 4-8
72622 Nürtingen
Office hours:
Mo, Di 08:00–13:00 Uhr, Do 08:00–14:00 Uhr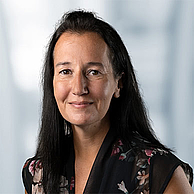 Mitarbeiterin FUGT - Noten- und Prüfungsverwaltung, Praktikantenamt für den Bereich Kunst- und Theatertherapie
Sigmaringer Str. 15/2
72622 Nürtingen
Office hours:
Di und Do 08:30-12:30 Uhr