Landscape Planning & Nature Protection
Nuertingen-Geislingen University offers at its campus in Nuertingen the internationally recognised bachelor degree program Landscape Planning & Nature Protection. It leads to the degree Bachelor of Engineering (B.Eng.) and is the only bachelor degree program of its kind in Germany.
The number of students is limited to 35 per semester. So students work in small groups and in personal contact with professors and academic staff.They have access to modern GIS and CAD laboratories for analysis and mapping.
The study program comprises 6 semesters plus one fully integrated internship.
After successful completion, students graduate with 210 ECTS.
Degree:
Bachelor of Engineering (B.Eng.)
Application Deadline FULL-TIME STUDENTS:
Admission only to the Winter Semester: 15th July
EXCHANGE STUDENTS:
Deadline for spring/summer term:
Nomination deadline: November 15th
Application deadline: December 1st
Deadline for fall/winter term:
Nomination deadline: June 15th
Application deadline: July 1st
Language Requirements:
German
Accreditation:
AQAS
German Website:
www.hfwu.de/lpn
1.-4. Semester:
Basic Course of Studies
5. Semester:
Internship
6. & 7. Semester:
Specialisation
Bachelor-Thesis
Semester 1
Introduction to Landscape Planning
Natural Sciences
Geo Sciences
Plant and Animal Ecology
Landscape and Urban Ecology
Data Processing with Focus on GIS
Semester 2
Identification and Evaluation of Fundamental Natural Resources; Risk Analysis
Phytosociology and Plan Identification
Site Science and Site Mapping
Nature Conservation I - Fundamental Principles
Cartography and Aerial Image Studies, Research, Statistics
CAD and GIS
Semester 3
Impact Mitigation Regulation and Mitigation Banking
Landscape Management and Development
Depiction
Presentation
Law
Urban and Open Space Planning
Semester 4
Green Open Space Structure Plan and Environmental Report
Watercourse Development Planning
Nature Conservation II - Strategies and Implementation
Species Conservation
Landscape and Land Use
Landscape Conservation
Semester 6
Environmental Impact Assessment
Applied Landscape Ecology
Environmental Protection
Bioengineering
Moderating, Public Participation, Public Relations, Ethics
Semester 7
Landscape Plan
Current ans International Aspects of Planning
Sustainable Regional Planning
+ Bachelor Thesis
Classes in this degree program are instructed in German. For more information, please refer to the German site. However, NGU offers a wide range of English taught classes to exchange students. For more information, please refer to our English Course List for exchange students.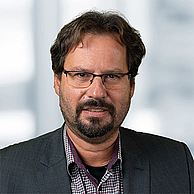 Studiendekan Bachelorstudiengang Landschaftsplanung & Naturschutz, Professor für Naturschutz und Vegetationskunde
Schelmenwasen 4-8
72622 Nürtingen
Office hours:
nach Vereinbarung